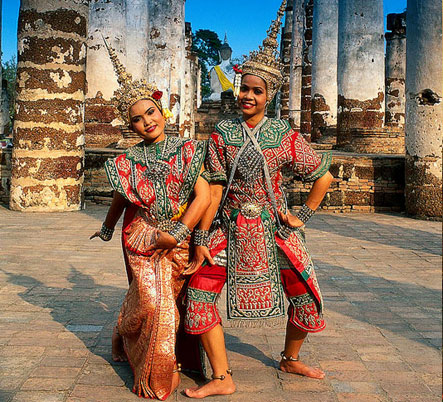 Introduction
Thailand, land of smiles
The Kingdom of Thailand is nestled in the heart of Southeast Asia and is approximately the same size as Spain. Known as a major tourist destination for years, Thailand offers visitors an amazing range of attractions, from pristine beaches to jungle-covered mountains to cosmopolitan nightlife and more.
Most visitors arrive at the thriving metropolis of Bangkok and then branch out according to their itineraries and travel plans. Beach lovers tend to head south to the white beaches on the coast of the Gulf of Thailand or the Andaman Sea. The northern region of the nation offers different, but equally attractive destinations.
The central part of the nation is dominated by the Chao Phraya River system which flows through Bangkok and empties into the Gulf of Thailand. The eastern region of Thailand is bordered by the mighty Mekong River.
Destination
Travel tips